产品列表 | Products List
产品快速搜索 | Search
输入产品名称或者产品编号或者产品描述信息,您便可以快速搜索到您需要找的产品!

联系我们 | Contact Us
烫钻烫图专用胶带
产品名称:烫钻烫图专用胶带
产品编号:hotfix tape-1
产品价格:电议或面议:020-84283539
详细说明:
烫钻烫图专用胶带
hotfix tape data;hot fix tape price cheap
Hot fix tape has excellent resistance and adhesive power. It's used for decoration of garments as fixing hot fix material on the cloth. We can offer both Acrylic adhesive hot fix tapes and Silicone adhesive hot fix tapes.
Quality: Silicone, Acrylic,
Size: 24cm*100m,28cm*100m, 32cm*100m,40cm*100m,50cm*100m
Silicon paper is the best paper, and adding the strong packing, after long way transportation you still can receive the best goods like we just make.
Item No
Note
Face Material
Substrate Material
Adhesive
Thickness
Applicable Temperature
Best Time
Specification(Roll)
A5070
Peeling Force>4
50uPET
70g White(black) wale PP film
Water-based Acrylic
30u
0-180.c
<30s
24cm*100m/Roll
32cm*100m/Roll
A5070D
Low Adhesive Peeling Force<2.5
A5090
Peeling Force>4
50uPET
90g White(black) wale PP film
Water-based Acrylic
30u
0-180.c
<30s
24cm*100m/Roll
32cm*100m/Roll
A5090D
Low Adhesive Peeling Force<2.5
A50110
Peeling Force>4
50uPET
100g White(black) wale PP film
Water-based Acrylic
30u
0-180.c
<30s
24cm*100m/Roll
32cm*100m/Roll
A50110D
Low Adhesive Peeling Force<2.5
A7570
Peeling Force>4
75uPET
70g White(black) wale PP film
Water-based Acrylic
30u
0-180.c
<30s
24cm*100m/Roll
32cm*100m/Roll
A7570D
Low Adhesive Peeling Force<2.5
A10070
Peeling Force>4
100uPET
70g White(black) wale PP film
Water-based Acrylic
30u
0-180.c
<30s
24cm*100m/Roll
32cm*100m/Roll
A10070D
Low Adhesive Peeling Force<2.5
B4070
Peeling Force>5
40uPET
70g White(black) wale PP film
Water-based Acrylic
30u
0-180.c
<30s
24cm*100m/Roll
32cm*100m/Roll
B4070D
Low Adhesive Peeling Force<3
B4012
Peeling Force>5
40uPET
120g White(black) wale PP film
Water-based Acrylic
30u
0-180.c
<30s
24cm*100m/Roll
32cm*100m/Roll
B4012D
Low Adhesive Peeling Force<3
B5070
Peeling Force>5
50uPET
70g White(black) wale PP film
Water-based Acrylic
33u
0-180.c
<30s
24cm*100m/Roll
32cm*100m/Roll
B5070D
Low Adhesive Peeling Force<3
B50120
Peeling Force>5
50uPET
70g White(black) wale PP film
Water-based Acrylic
33u
0-180.c
<30s
24cm*100m/Roll
32cm*100m/Roll
B50120D
Low Adhesive Peeling Force<3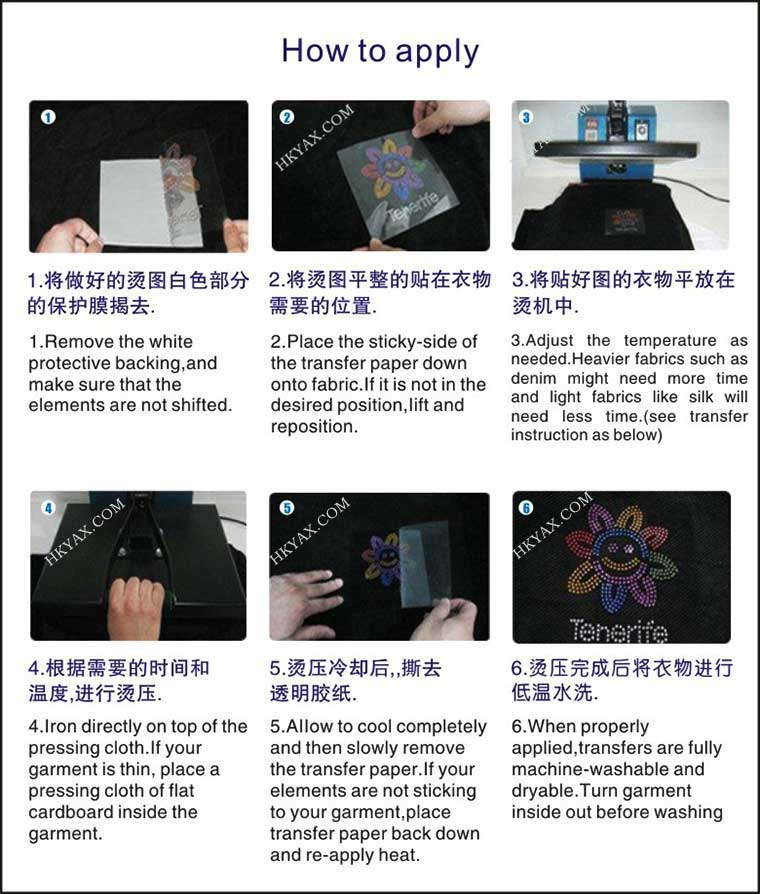 hotfix tape data;hot fix tape price cheap;hotfix tape data;hot fix tape price cheap;hotfix tape data;hot fix tape price cheap;hotfix tape data;hot fix tape price cheap
Acrylic paper is cheap, and the quality is also ok. It is widely used in apparel production
烫钻烫图专用胶带